Since 2008, Central Texans have helped #TackleHunger in Austin and surrounding areas through Souper Bowl of Caring by generating over $11.4 million in donations for local hunger-relief charities. Dollar-by-dollar, can-by-can, youth groups and community leaders are inspired to give and serve generously in the weeks leading up to the Big Game. Join Us.
Collected
In Cash and Food Items
Donated
100%
To Charities in Their Area
Community Giving
Food and funds are often depleted after the busy holiday season and Souper Bowl of Caring is a simple way to give back during a crucial time for food banks, soup kitchens and meal programs.
Our grocery partners, Central Market, H-E-B and Randalls have teamed up with us to make giving simple. Look for the Souper Bowl of Caring display to buy prepackaged food items or make a cash donation at the register. 100% of in-store donations directly benefit local-hunger relief charities including the Central Texas Food Bank and their partner agencies in 21 counties.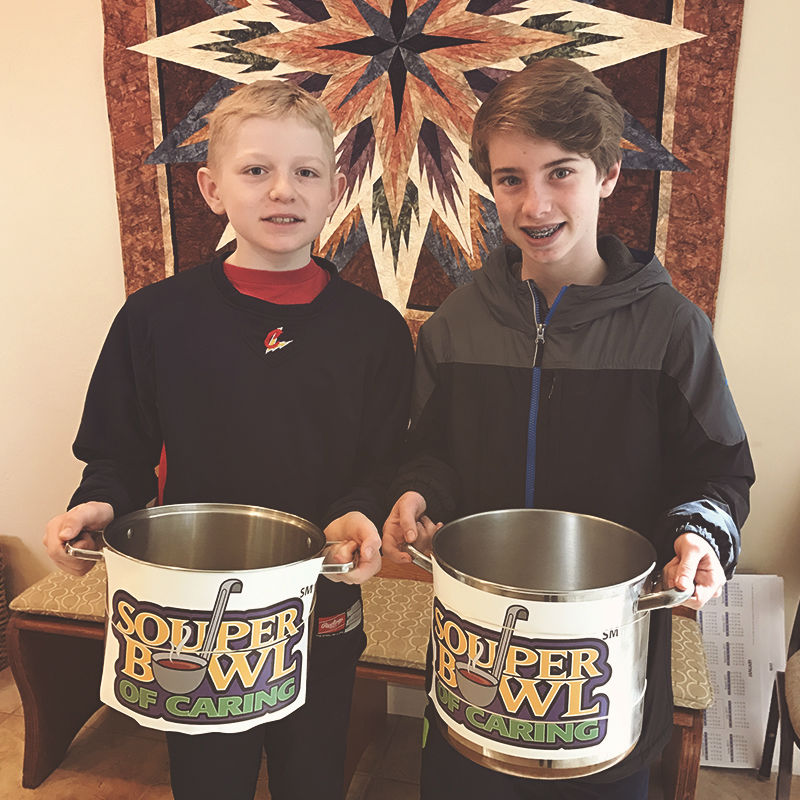 Central Texas Food Bank Hunger Facts
1 in 5 children is at risk of hunger
40 percent of Central Texas Food Bank clients served are children or older adults
They serve nearly 46,000 people every week
93 percent of their clients are not homeless. The majority of their clients work, but have trouble making ends meet
For every $10 donated, Central Texas Food Bank can provide 40 meals
Most Needed Items
Peanut butter
Canned chicken breast or tuna
Canned fruit in its own juice (no sugar added)
Dry pinto beans
Brown rice
Non-fat dry milk powder
100% whole grain cereal
About Central Texas Food Bank
The mission of Central Texas Food Bank is to nourish hungry people and lead the community in the fight against hunger. Founded in 1981, the Food Bank provides food and grocery products through a network of nearly 260 Partner Agencies and nutrition programs, serving nearly 46,000 people every week. Headquartered in Austin, the Food Bank serves 21 counties in Central Texas, an area about twice the size of Massachusetts. For more information on how you can #TackleHunger, visit centraltexasfoodbank.org
Souper Bowl of Caring Austin Community Kick Off
Souper Bowl of Caring Austin Community Campaign
Help us reach our community goal of $1.5 million in monetary and food donations.
Donate to Souper Bowl of Caring
One of the fundamentals of Souper Bowl of Caring is that everything collected by our participants during their campaign is donated directly to the charity of their choice in their local community. Because of this, we rely on donations from caring people like you to help us continue our mission to unite communities and empower youth to tackle hunger. A donation to Souper Bowl of Caring is an investment: For every $1 you donate, $30 is generated for charities in local communities across the country.