We've raised over $165 million for local hunger relief in the US so far...
Souper Bowl of Caring 2021

Click above for national and local totals so far...
Join Souper Bowl of Caring to help tackle the need for over 14 billion meals in 2021!  Go to the Tackle Hunger Map and support your local food charity or organize a food drive for your favorite charity.  Learn how here. This year your donation soup pot may be virtual, but the need is GREAT!   
IF YOU PARTICIPATED, REPORT BY LOGGING IN HERE!  THANK YOU!
Collected
In Cash and Food Items
Donated
100%
To Charities in Their Area

Souper Bowl of Caring is t
ransforming the Big Game into a nation-wide movement inspiring people to give locally and make a collective impact on hunger.

Mobilizing grassroots resources including churches, schools, civic groups and caring individuals, the Souper Bowl of Caring movement has created over $160 million worth of support that stays completely local. 
In 2020, over 5,000 groups collected over $10.6 million in dollars and food donations for hunger-relief charities across the country. Over $163 million has been collected since Souper Bowl of Caring began in 1990.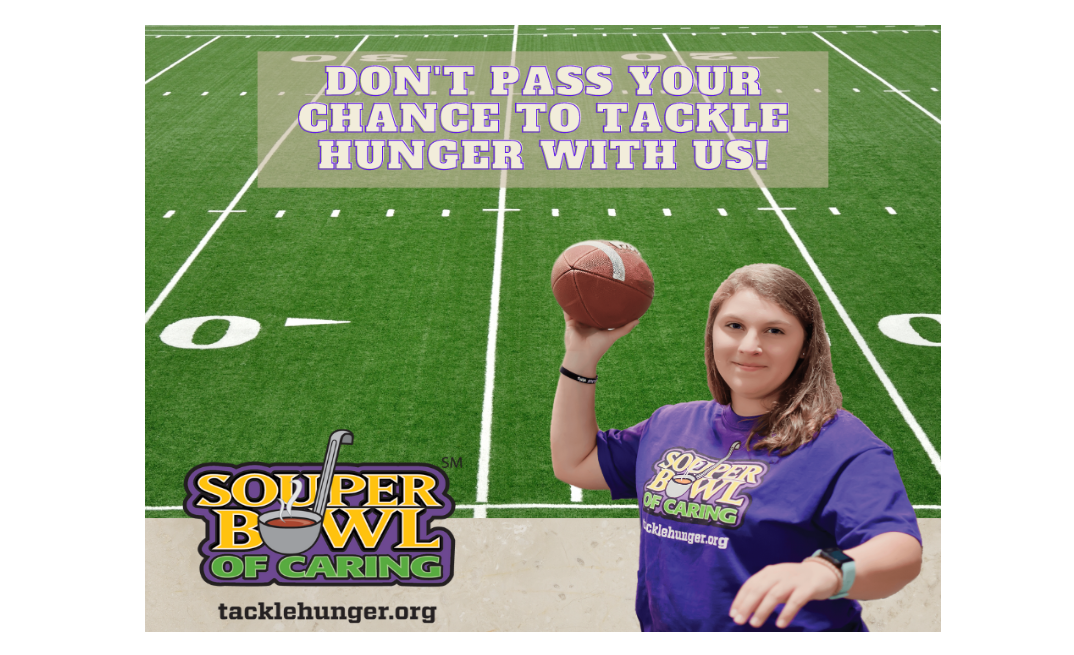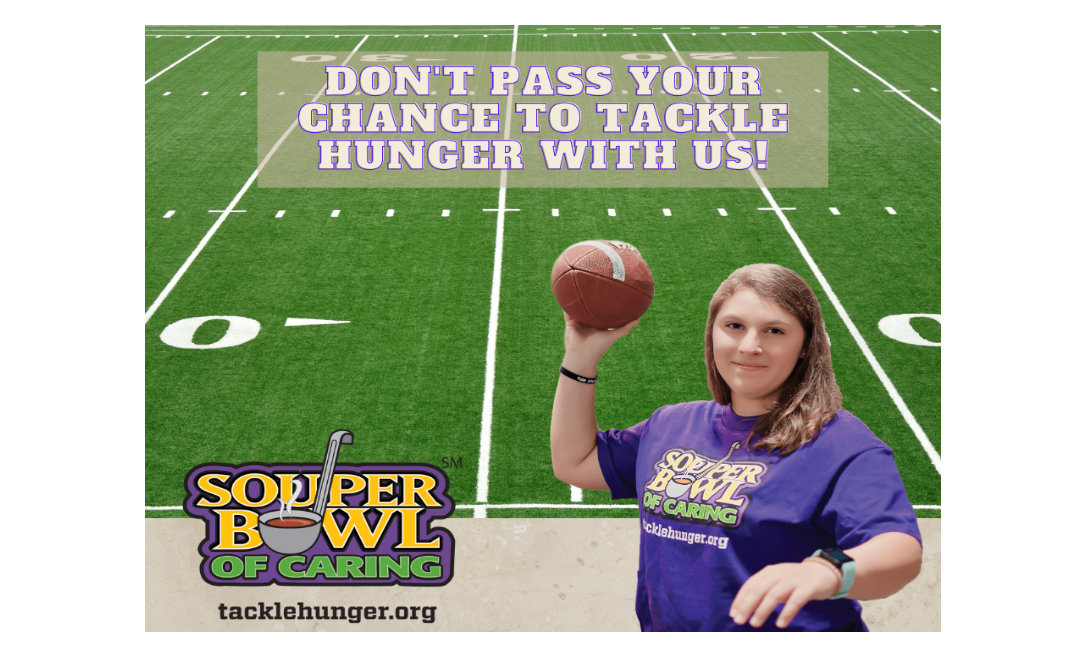 Donate to Souper Bowl of Caring
One of the fundamentals of Souper Bowl of Caring is that everything collected by our participants during their campaign is donated directly to the charity of their choice in their local community. Because of this, we rely on donations from caring people like you to help us continue our mission to unite communities and empower youth to tackle hunger. A donation to Souper Bowl of Caring is an investment: For every $1 you donate, $30 is generated for charities in local communities across the country.
Help us directly by clicking "Donate To Us" in the lower right corner!
The Souper Bowl of Caring Logo is Trademarked and Registered through the United States Patent and Trademark Office.